2023 Venetian Grand Marshal - Captain Josh Cassada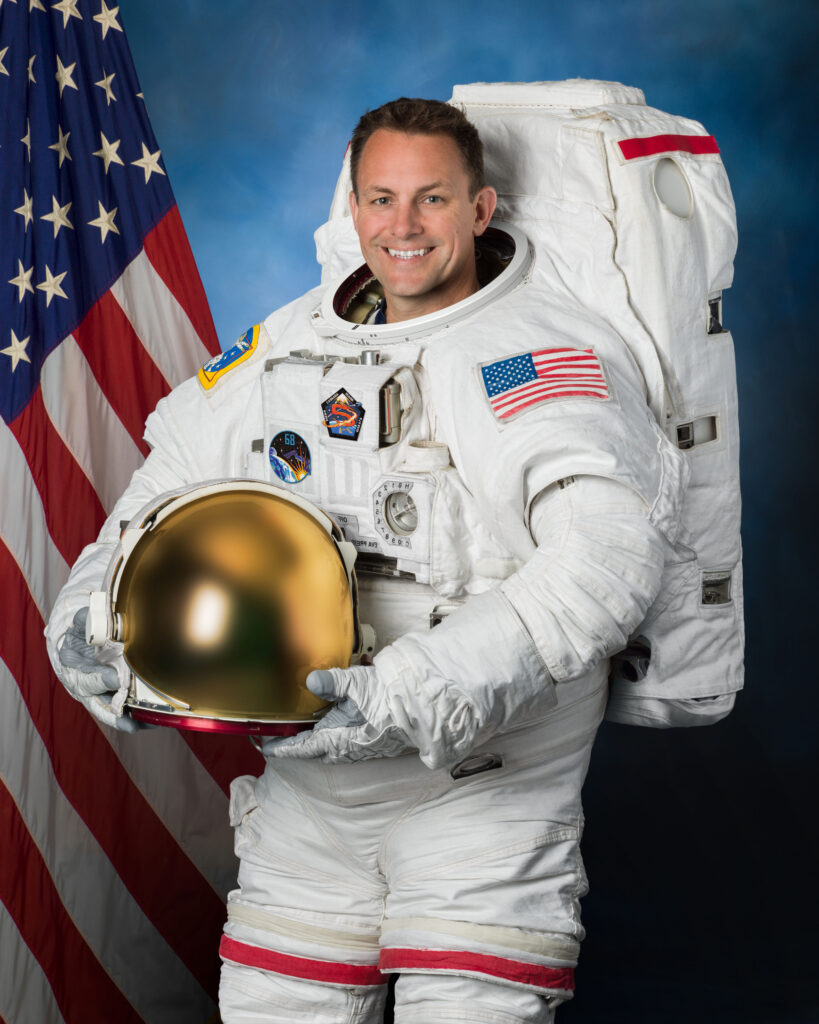 His accolades could fill a galaxy!  They certainly eclipse what us mere stargazers can claim.  Josh Cassada – astronaut, captain, physicist, US Naval Test Pilot instructor, naval aviator, mission commander, co-founder of Quantum Opus, LLC, father, husband, Charlevoix resident! 
Captain Cassada grew up in Minnesota before relocating to Michigan to earn his BA in physics from Albion College, and later to New York where he earned his MA and Doctorate in Physics from the University of Rochester. 
Cassada has since put his knowledge to use by serving our country in 23 combat missions, including Iraqi Freedom, Enduring Freedom, and Operation Unified Assistance – "Houston, we have a star!"  In 2013, he was selected to participate in the 21st NASA astronaut class, and last autumn served as pilot of NASA's SpaceX Crew-5 mission to the International Space Station.  The U.S.-Russian-Japanese crew spent five months in orbit and contributed to hundreds of experiments to prepare human exploration beyond Earth, as well as to benefit life right here at home.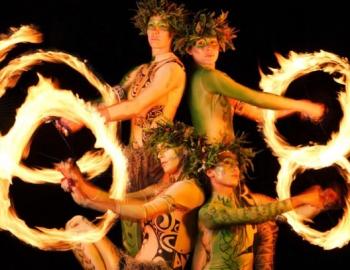 2023 Application for the Street Parade is now available!  
This year's theme is "Hawaiian Luau" so don your grass skirt, flower lei and mu'umu'u (pronounced "moo-moo"), grab your 'ukulele, and join the Charlevoix ohana (family) in a hula dance down Bridge Street!  E Como Mai to keiki and kapuna alike (welcome to young and old)!  See below for further information, rules and regulations, and the application for entry.
The annual Venetian Street Parade kicks off at 11 a.m. complete with everything you'd expect in a summertime festival parade. 
Parade entries typically number about 75 and include everything from marching bands, clowns, floats, antique cars, horses and royalty from area festivals, including the newly crowned Miss Charlevoix and her court.  The parade travels down Bridge Street from Carpenter to the Clinton Street traffic light.  After the parade, musical festivities will continue on Bridge Street and in both East and Bridge Parks.
Later, as the performances that evening come to an end, spectators can turn their eyes to Round Lake for the 93rd annual Boat Parade.  The event attracts throngs of spectators every year as boats of all shapes and sizes, adorned with lights, music, and animation parade around Round Lake starting shortly after 10 p.m.  Boats are judged in several categories including a People's Choice Award for the best dockside decorated boat.
Are you interested in being a part of the Venetian Festival Street Parade? You are in luck!  Planning is currently underway for the 93rd Annual Charlevoix Venetian Festival Street Parade and we would love to have you as a participant.
The Street Parade application will be available in the spring of 2023. Once filled out, you can return it to our office in the email provided on the document. If you are filling your application out online, please note that the fillable PDF needs to be saved to your computer with your completed information before emailing it back to us.  
Due to the popularity of our parade, the number of entries will be limited.  Upon reviewing your application, you will be notified immediately if your entry is not accepted.  Parade position number will be given at check-in on the day of the parade at the registration desk located at 108 E. Garfield Street in front of the Charlevoix Elementary School.  Entries received after the July 7, 2023 deadline will be returned.
Application Deadline:
Friday, July 7, 2023
It is very important that the Parade Application be filled out completely. The Parade Committee can properly determine the parade's line-up only when it has all of the information for each entry.  The length (in feet) of the entire entry (float and vehicle pulling the float, or multiple car lengths) is necessary, as well as whether MUSIC is included.  Applications may be returned or disqualified for missing information.
Street Parade begins at 11 am
on Saturday, July 22, 2023