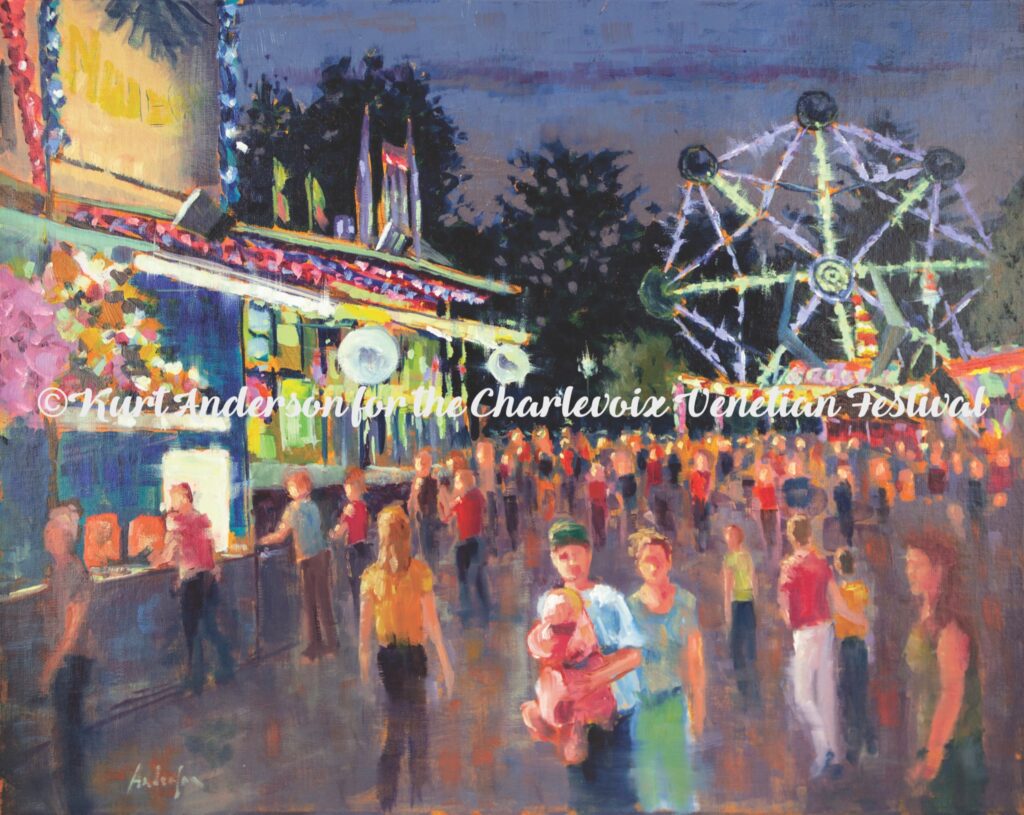 The 2022 Venetian Artwork by Kurt Brian Anderson!  Posters will be available for purchase at the Venetian merchandise booth located on Bridge Street the week of the Festival.
Kurt Brian Anderson lives in Harbor Springs; he is doing a show at Charlevoix Circle of Arts this fall with 2012 Venetian Artist Kevin Barton. Kurt was raised in Motown during the 60's which greatly influenced his love of the arts. In 1995, while in the midst of a full time career as a surgical PA, raising a family and running an organic farm (who needs sleep?), he set sail on a self guided journey to rekindle his creative spirit through painting and has never looked back. He retired from the Physician Assistant profession in 2016 and has been happily painting full time since. An outdoor lover, he naturally gravitated to plein air painting which pairs two of his favorite activities. Kurt has received training from Mark Boedges, Marc Hanson, Timothy Horn, Shelby Keefe, Elizabeth Pollie, Caesar Citraro, and Alan Maciag. Kurt's painting was inspired by Venetian Festival photographer, Tim Salmonson.
To place a bid call Anne Golski 231-675-2164. Painting will be auctioned on Friday, 7/22, from the Odmark Pavilion stage at 7 pm.
2022 Artist
Kurt Brian Anderson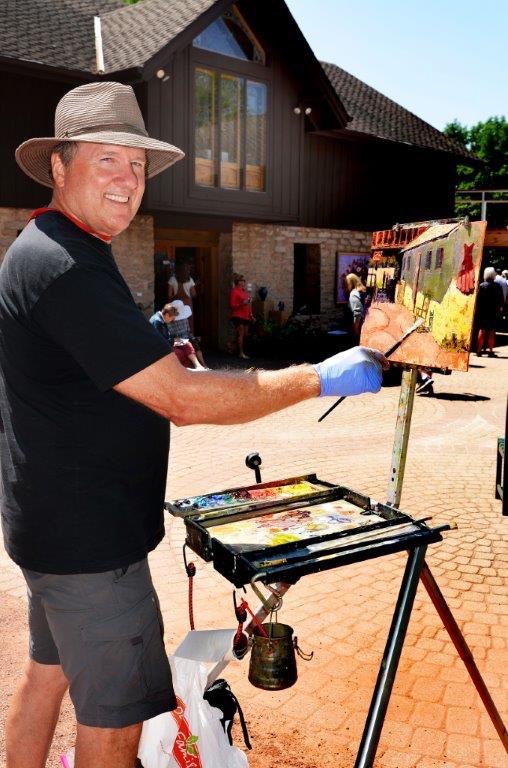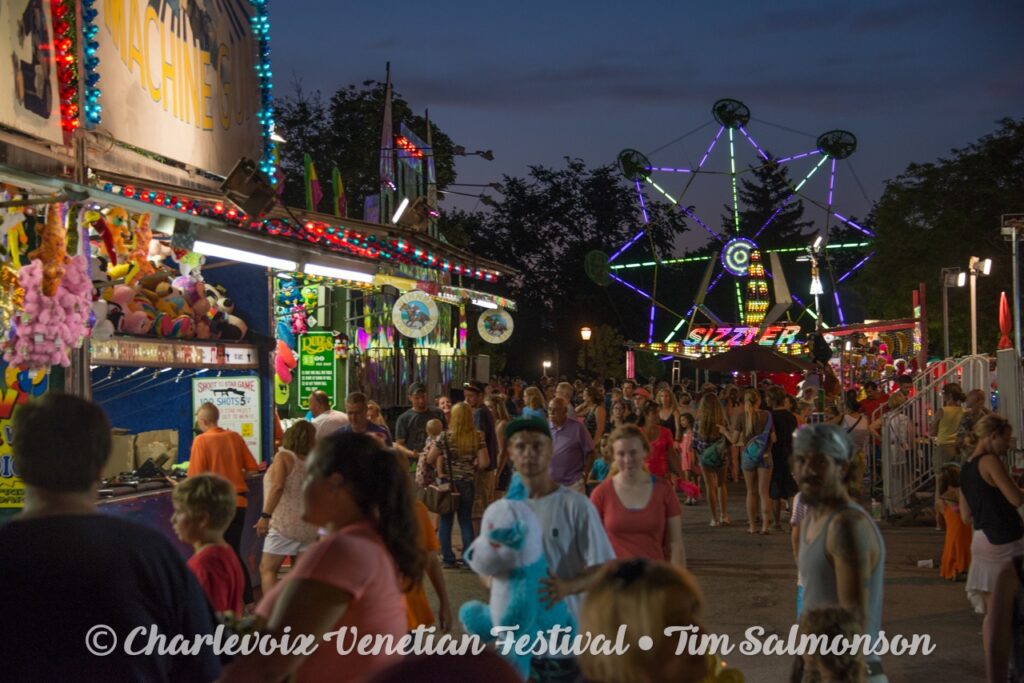 Photograph that inspired Kurt's painting by Tim Salmonson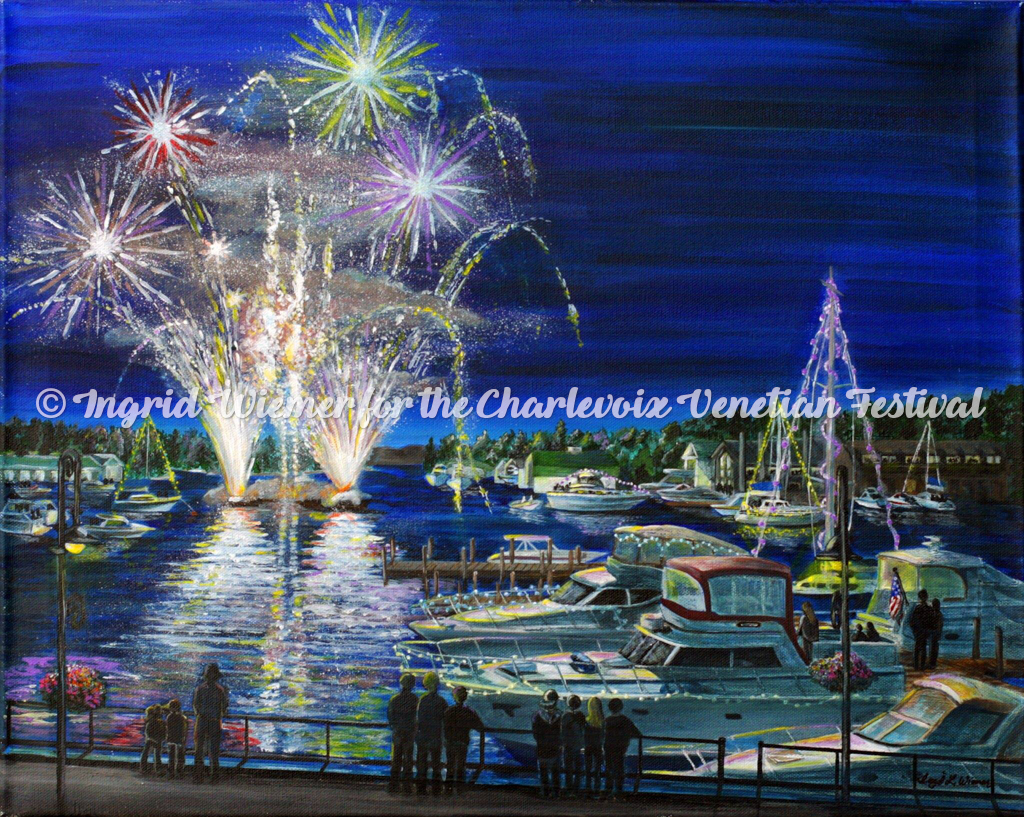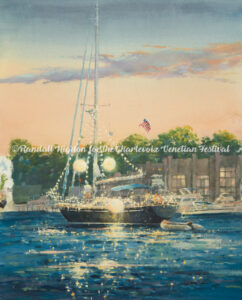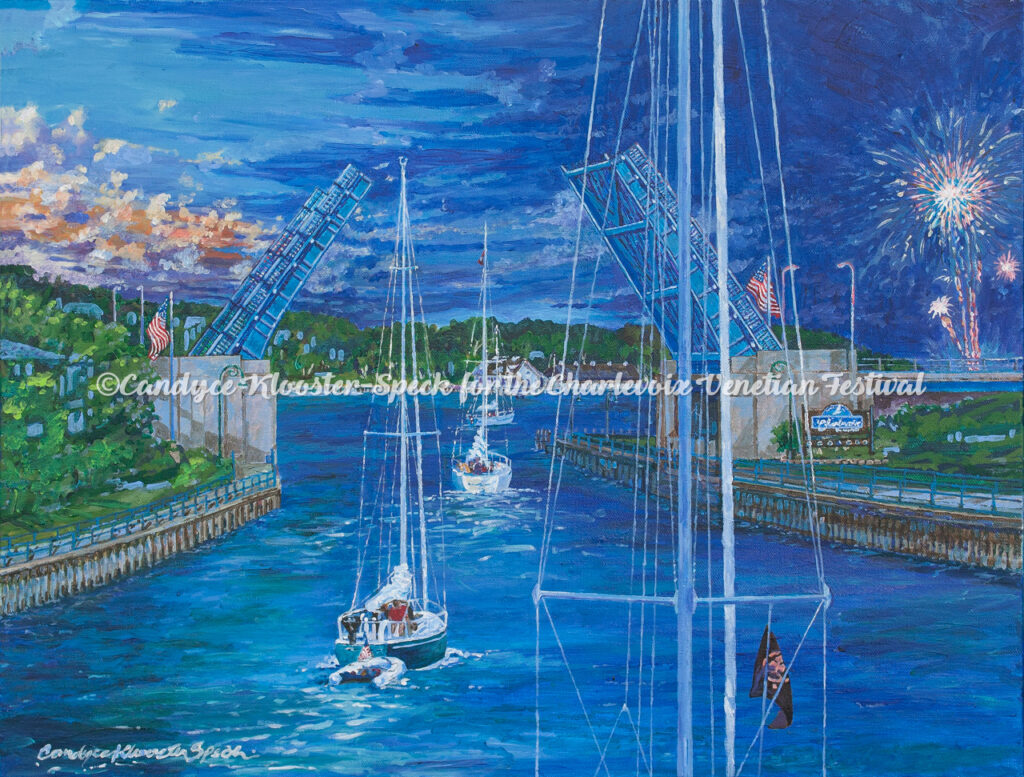 2016
Candyce Klooster-Speck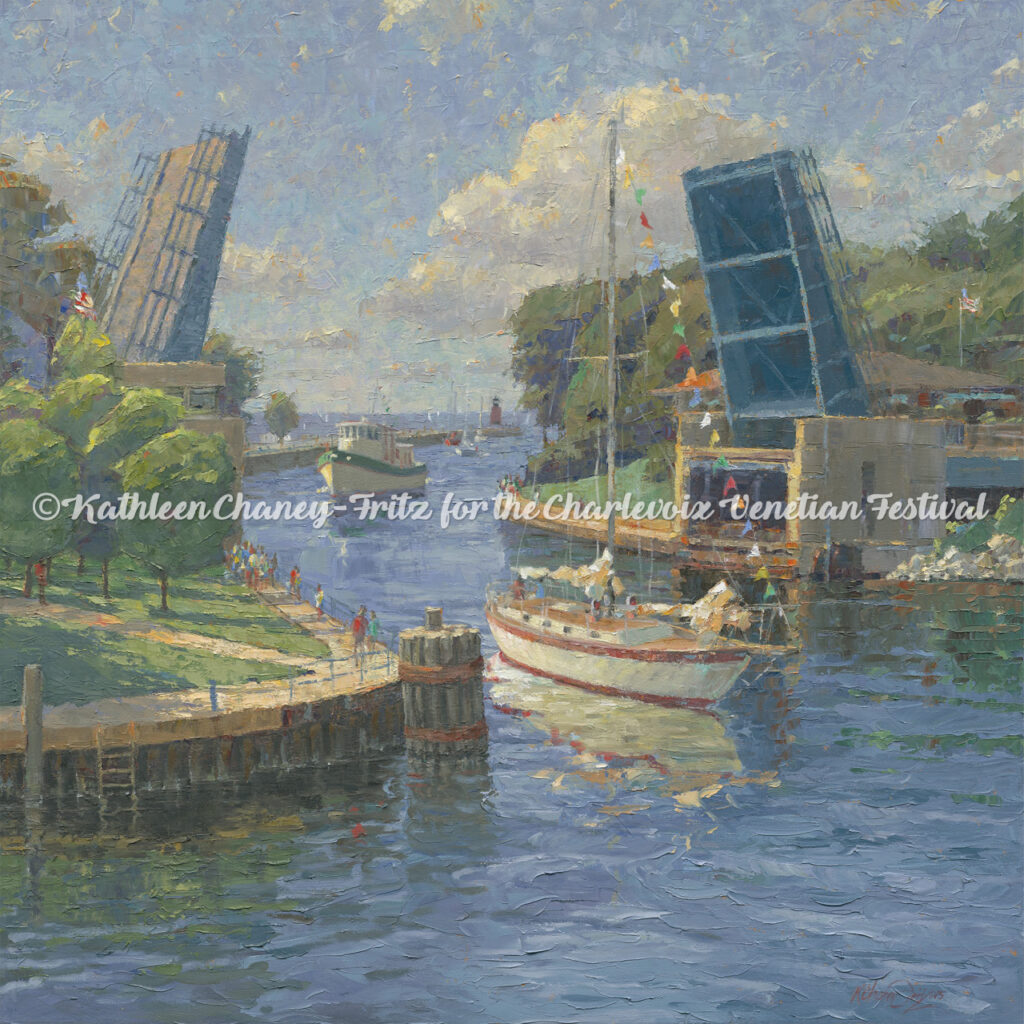 2015
Kathleen Chaney-Fritz