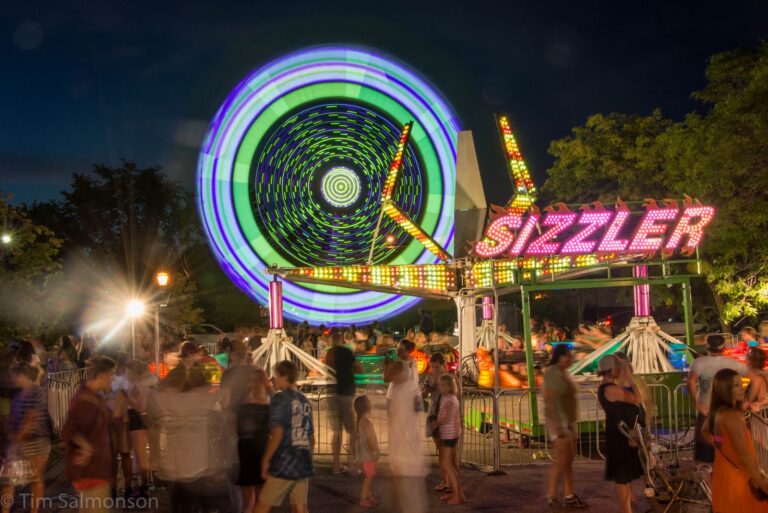 Anderson Midways hosted the carnival and midway for 2023 which opened Wednesday, July 19.  
The carnival and midway, which opens on Wednesday, July 19, includes popular rides such as bumper cars, Tilt-a-Whirl and the Swings, as well as more docile rides for the younger ones.  Returning to the Venetian Festival, the popular Traverse City-based Arnold Amusements Company will again be providing the rides, games and goodies.  The rides, midway and amusements will return to their usual position on downtown Mason Street and in the neighboring city parking lots to the north.
Rides, games, and treats will be available from 5 pm – 11 pm on Wednesday, July 19; 12 pm – 11 pm on Thursday, July 20, 11 am – 11 pm on Friday July 21 and 11 am – 11 pm on Saturday, July 22.
Single tickets are $1.50 each. A strip of 15 tickets can be purchased for $20, and a strip of 50 tickets for $50. Rides take 3 or 4 tickets per ride. Armbands, which are good for unlimited rides all day, can be purchased for $25 per day Wednesday through close on Sunday.  For a limited time on Thursday, (12-5 pm), which is Kid's Day in East Park, armbands are discounted to $20.   
Kids and grown-ups alike will find something to thrill their senses, at the always popular Venetian Festival carnival and midway.