MISS CHARLEVOIX
VENETIAN QUEEN COMPETITION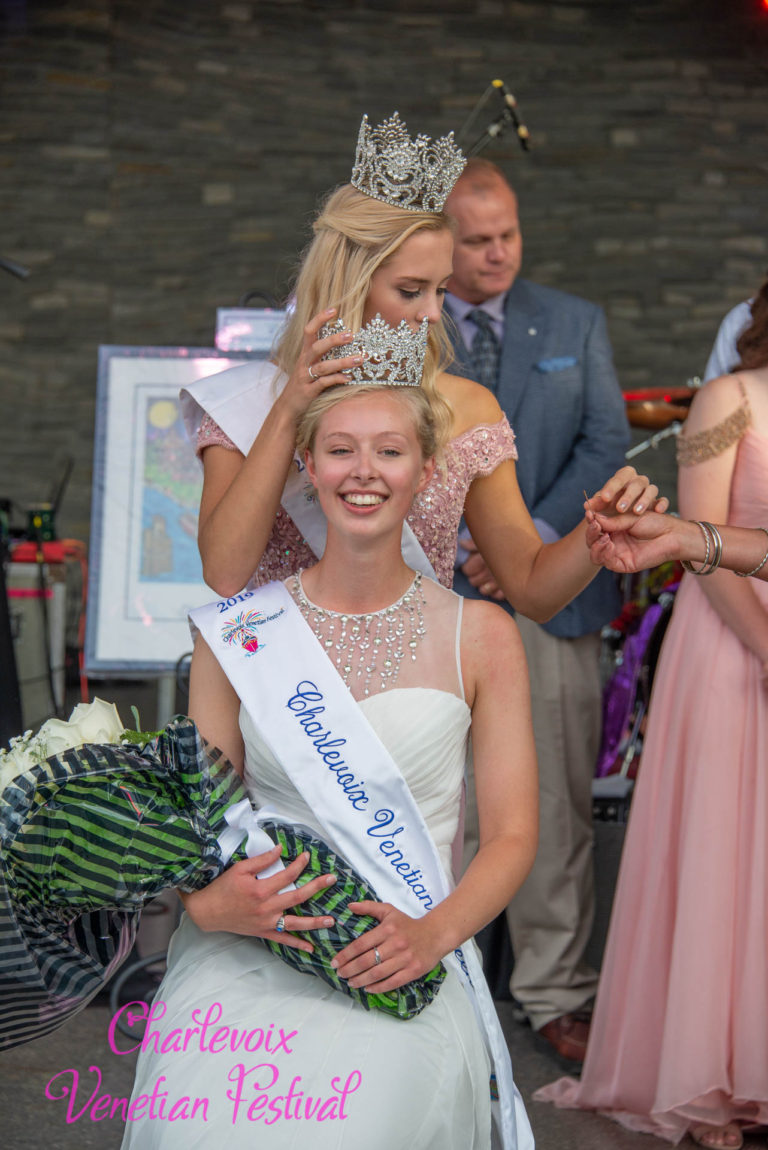 The young ladies that participate in the Miss Charlevoix Venetian Queen competition serve the Charlevoix community as its ambassadors.  The reigning queen, her court, and new candidates promote our beautiful town, our lakes and tourism while visiting surrounding Northern Michigan community events.
Each year the young women that enter the Miss Charlevoix Venetian Queen competition bring intelligence, integrity, and a love of community with them.  The coronation is a must see community event that is held in East Park at the Odmark Performance Pavilion on Venetian Friday.
The Miss Charlevoix Venetian Queen competition is scholarship based.  The young women that participate in the competition are required to write an introduction letter, an essay, prepare and present one persuasive speech, and complete both panel and personal interview with judges that are selected from outside the Charlevoix Community.  Each candidate is judged completely on her own merit.
The scholarships provided are:
Venetian Queen: $3,000.00
First Runner Up: $1,000.00
High Scholastic Achievement/Essay Winner: $500.00
Queen Scholarships are awarded at the end of her reign and is paid toward the school that is attending.  The scholarship funds are provided by the Charlevoix Venetian Festival through generous donations.
If you would like to be a part of the Venetian Queen Competition, or, if you are interested in donating to the Festival and this Competition, please contact Kris Way at: 231.437.0864 or kris_way@hotmail.com
Congratulations to our 2019 Miss Charlevoix Venetian Queen,
Miss Julia Sape!
Meet our 2019 Venetian Court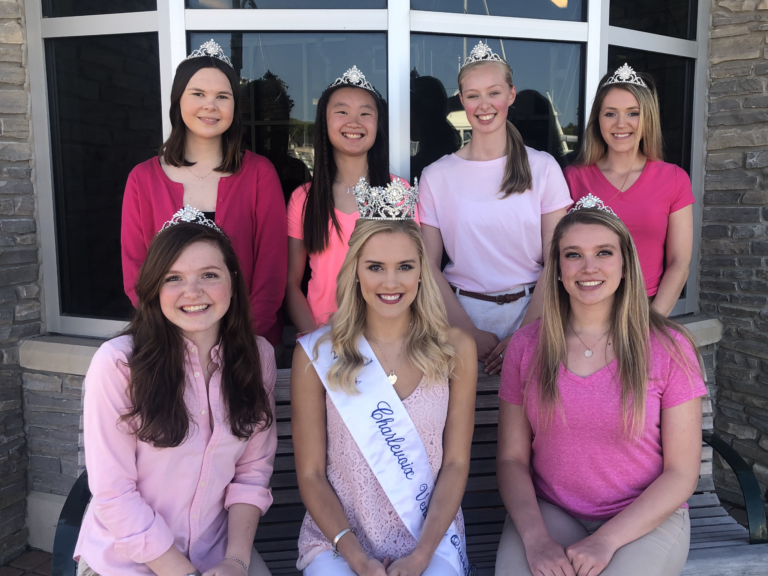 Emily Graham
2019 Miss Congeniality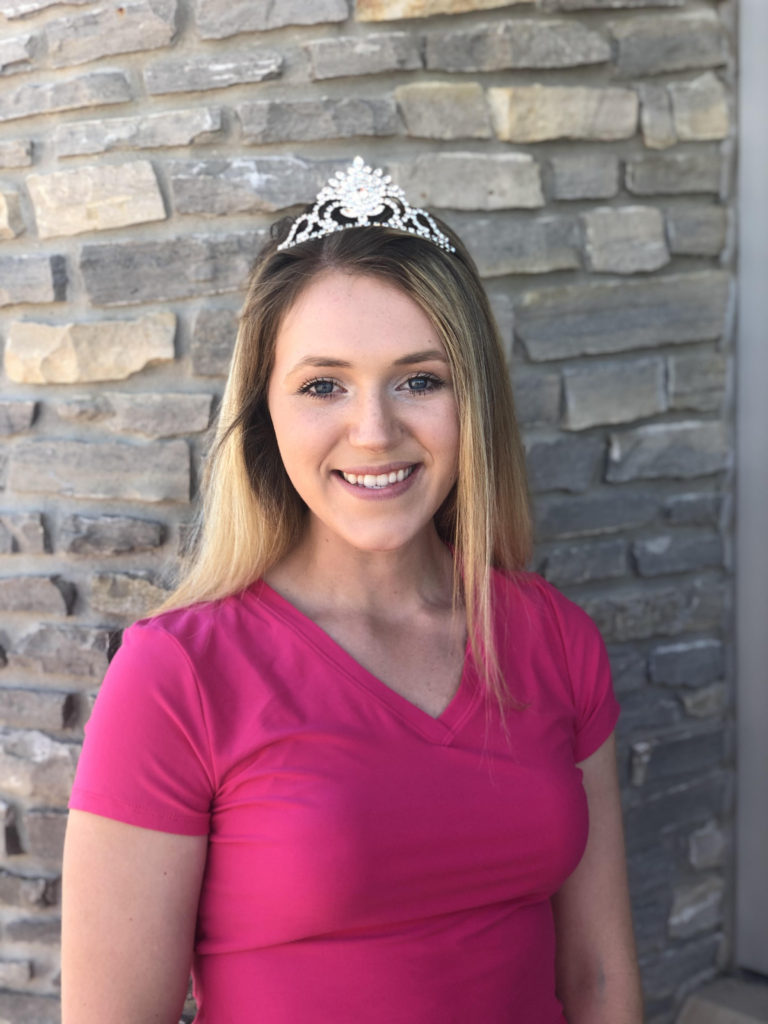 Emily Graham is the 18 year old daughter of Elizabeth Wakulat of Charlevoix. Emily has grown up with a family of healthcare professionals that has given her a passion for good health and exercise. She finds fresh foods and a good workout to feel great both physically and mentally. Emily loves children and has had the privilege to work wit
h teachers and help in classrooms. Emily is athletic and has participated in track and field teams, throwing shot-put and discus. Emily will be attending Lansing Community College in the fall. Emily's sponsor is Charlevoix Inn & Suites, where all of the guest rooms feature HDTV's, complimentary WIFI and continental breakfast.
Julia Sape
2019 Venetian Queen & Essay Winner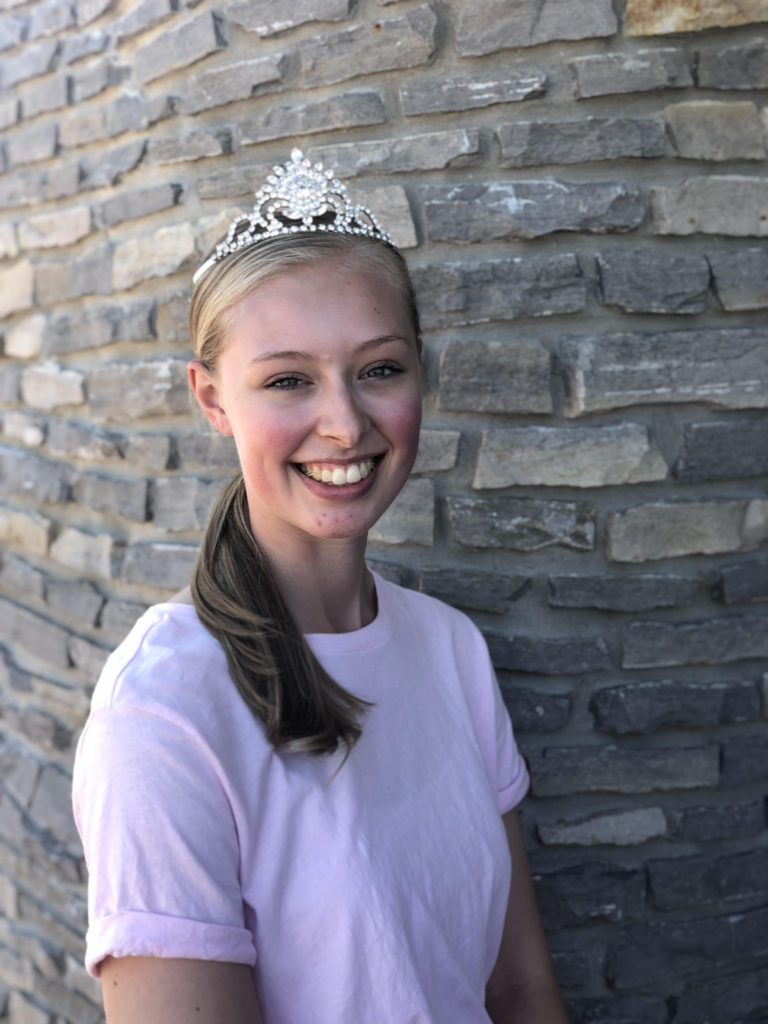 Julia Sape is the 18 year old daughter of Mark and Heather Sape. Julia has spent most of her years as a dancer at the Great Lakes Dance Academy where she developed a love and passion for dance. Though Julia found dance to be a very rewarding experience, she has set her dance shoes aside to study at North Central Michigan College where she is completing her Associate of Arts degree. She will be transferring to Oakland University in the Fall of 2020 to complete her Bachelor's degree in Accounting and Masters Degree of Business. Julia is employed at Charlevoix Ace Hardware and The Charlevoix Public Library. She is sponsored by Boat Works of Charlevoix.
Cheyenne Scott is 17 years old and the daughter of Thomas and Joan Scott. Cheyenne is a active member of Girl Scouts and Boy Scouts and has been since 2013. Cheyenne loves being part of a program called the National Youth Leadership Training that teaches leadership skills and team development to young people. Cheyenne is also is actively involved with the Youth Advisory Committee, National Honor Society, and serves as the Governor's Honor Guard on Mackinaw island. She has a passion for giving back and helping others. Cheyenne will be attending Michigan Technological University in the Fall to study Biomedical engineering. Cheyenne is sponsored by Stafford's Weathervane Restaurant which offers lunch and dinner year round with a view of the Pine River Canal.
Devin Sutton
2019 First Runner Up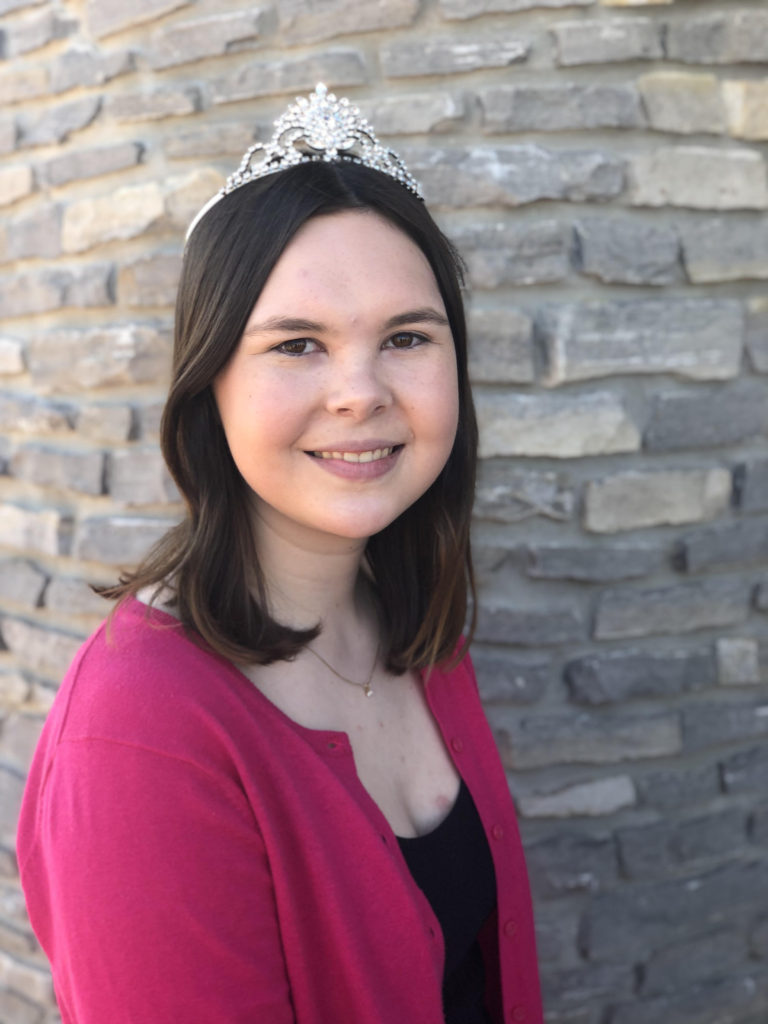 Devin Sutton is the 18 year old daughter of Lynn Sutton and Richard Sutton. Devin is a very witty and light hearted person with driven personality to set goals and succeed. With her love for animals, Devin spends much of her time volunteering at animal shelters. Devin's sponsor is Cherry Republic of Charlevoix where she is also currently working. Be sure to stop in and say Hello, and be sure to sample some of their delicious cherry products!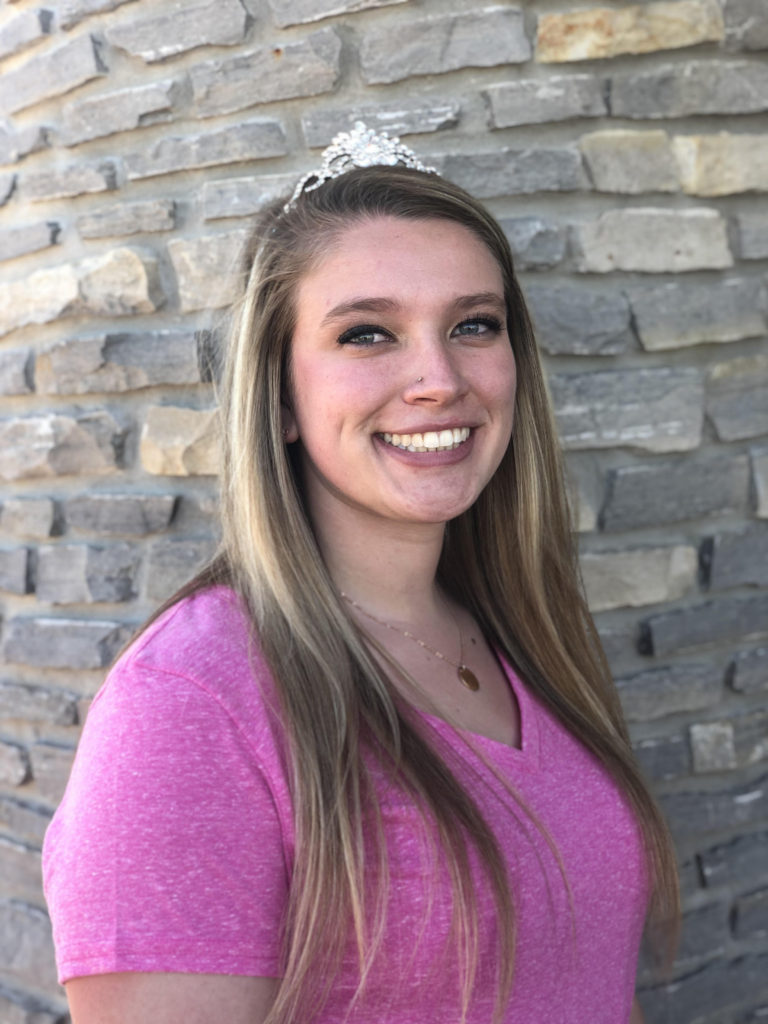 Nichole Hart is the 20 year old daughter of Scot and Teresa Hart. Nichole is a strong athlete who enjoys playing volleyball and softball. Nichole loves to spend time with her family and friends along with her new German Shepherd dog Winnie. Nichole finds children fascinating so much that babysitting is one of her favorite hobbies. Nichole has been attending North Central Michigan College to purse a degree in Nursing. Nichole is sponsored by Sunburst Tanning where the sun never sets.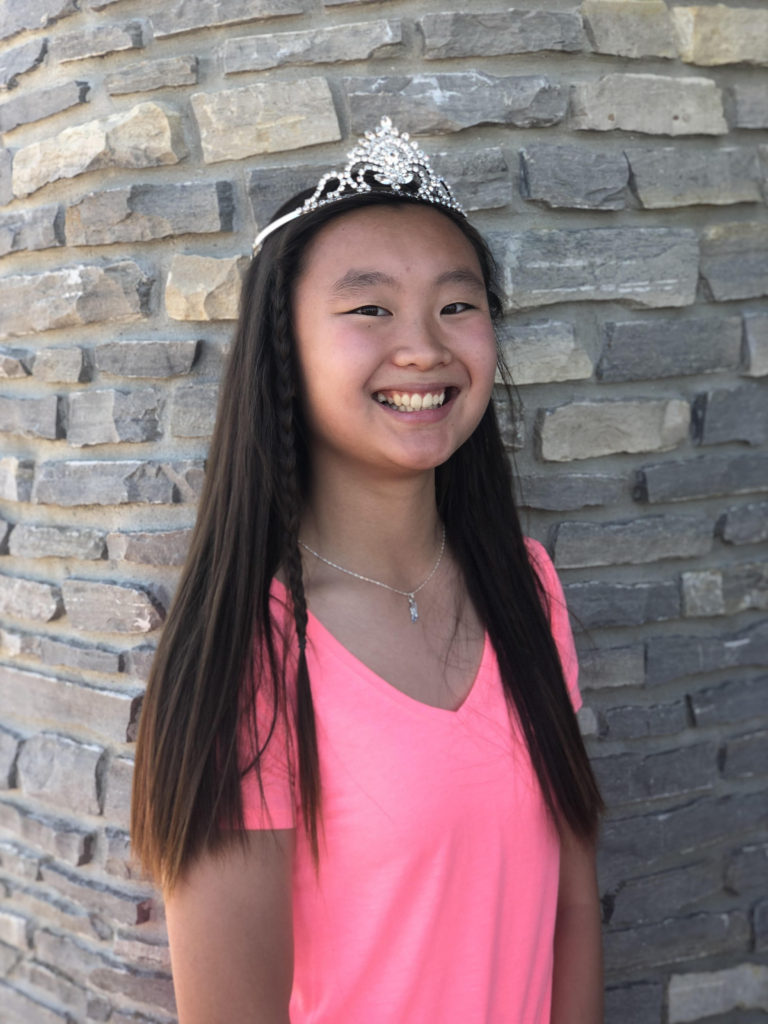 Kaitlin Schwenke is the 18 year old daughter of Paul and Chris Schwenke. Kaitlin graduated from Charlevoix Middle & High School with a 4.0 GPA and will be attending Saginaw Valley State University in the Fall to major in General Business. This summer she will be job shadowing some local Veterinaries to look into that field of study. Even as a small girl, Kaitlin has had a strong love for animals and hopes to own her own dog kennel someday. Kaitlin loves running and has been on the Cross Country and track teams where she developed strong friendships and taught her to be a true teammate. Kaitlin's sponsors are Bergmann Marine of Charlevoix.