Miss Charlevoix Venetian Queen Competition
Wednesday, July 20, 2022
7 pm • East park
Meet your 2022
miss Charlevoix Venetian queen court!
Congratulations to Alison Sape,
our 2021 Venetian Queen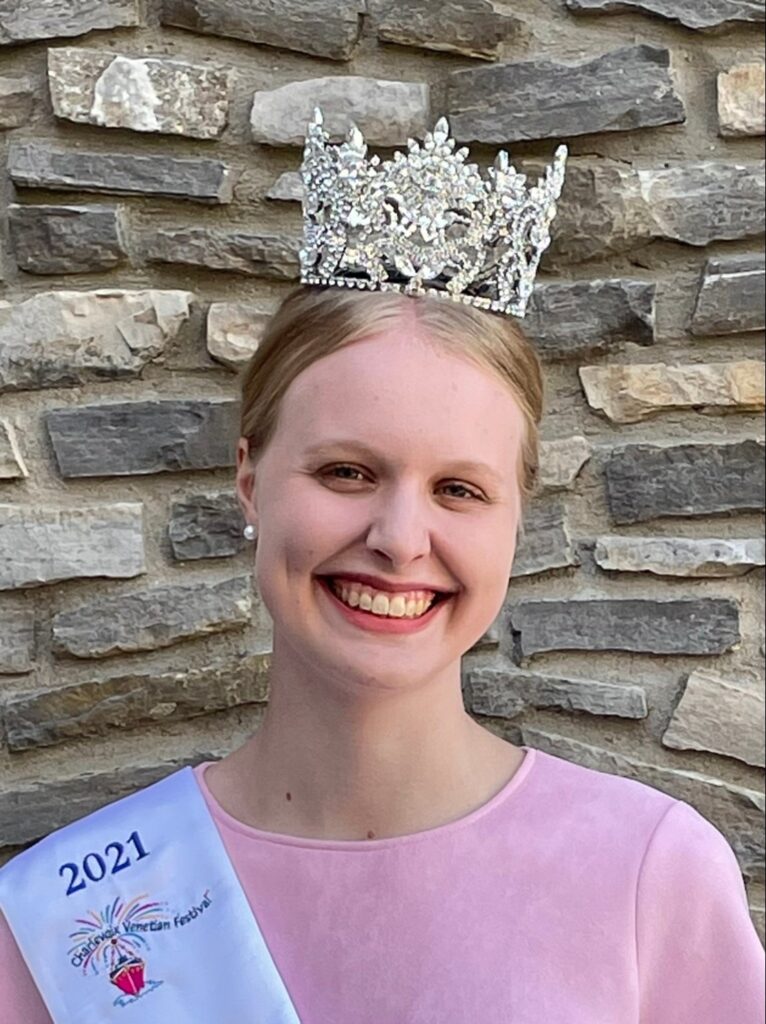 2021 Miss Charlevoix Venetian Queen, Alison Sape, is the daughter of Mark and Heather Sape and a 2021 graduate of Charlevoix High School.  Alison graduated with a 4.0 GPA, with honors including recognition as a Senior Scholar.  She is also a member of the 2021 Lake Michigan Conference All-Academic Team, and the National Honor Society Vice President. Alison has enjoyed working the past 5 years at Castle Farms and the Belvedere Club. Alison loves to bake bread, cinnamon rolls, and many other sweet treats. She also enjoys crafting, which her talents provided her the opportunity to create the Wizard of Oz and Momma Mia themed display boards for the Charlevoix Performing Arts. We are honored to have Alison representing Charlevoix the past year.
Alison has just completed her freshman year at Saginaw Valley State University where she is double majoring in Business Management and Finance.  She has made the Presidents List both semesters with a perfect 4.0 GPA. 
Congratulations on all of your accomplishments, Alison!  We are so proud of you!
About the Miss Charlevoix
Venetian Queen Competition
The young ladies that participate in the Miss Charlevoix Venetian Queen competition serve the Charlevoix community as its ambassadors.  The reigning queen, her court, and new candidates promote our beautiful town, our lakes and tourism while visiting surrounding Northern Michigan community events.
Each year the young women that enter the Miss Charlevoix Venetian Queen competition bring intelligence, integrity, and a love of community with them.  The coronation is a must see community event that is held in East Park at the Odmark Performance Pavilion on Venetian Thursday.
The Miss Charlevoix Venetian Queen competition is scholarship based.  The young women that participate in the competition are required to write an introduction letter, an essay, prepare and present one persuasive speech, and complete both panel and personal interview with judges that are selected from outside the Charlevoix Community.  Each candidate is judged completely on her own merit.
The scholarships provided are:
Venetian Queen: $3,000.00
First Runner Up: $1,000.00
Second Runner Up: $500.00
High Scholastic Achievement/Essay Winner: $500.00
Miss Congeniality: $250.00
Queen Scholarships are awarded at the end of her reign and is paid toward the school that is attending.  The scholarship funds are provided by the Charlevoix Venetian Festival through generous donations.