Miss Charlevoix Venetian Queen Competition
Thursday, July 22
7 pm • East park
About the Miss Charlevoix
Venetian Queen Competition
The young ladies that participate in the Miss Charlevoix Venetian Queen competition serve the Charlevoix community as its ambassadors.  The reigning queen, her court, and new candidates promote our beautiful town, our lakes and tourism while visiting surrounding Northern Michigan community events.
Each year the young women that enter the Miss Charlevoix Venetian Queen competition bring intelligence, integrity, and a love of community with them.  The coronation is a must see community event that is held in East Park at the Odmark Performance Pavilion on Venetian Thursday.
The Miss Charlevoix Venetian Queen competition is scholarship based.  The young women that participate in the competition are required to write an introduction letter, an essay, prepare and present one persuasive speech, and complete both panel and personal interview with judges that are selected from outside the Charlevoix Community.  Each candidate is judged completely on her own merit.
The scholarships provided are:
Venetian Queen: $3,000.00
First Runner Up: $1,000.00
High Scholastic Achievement/Essay Winner: $500.00
Queen Scholarships are awarded at the end of her reign and is paid toward the school that is attending.  The scholarship funds are provided by the Charlevoix Venetian Festival through generous donations.
Congratulations to Julia Sape,
our 2019 Venetian Queen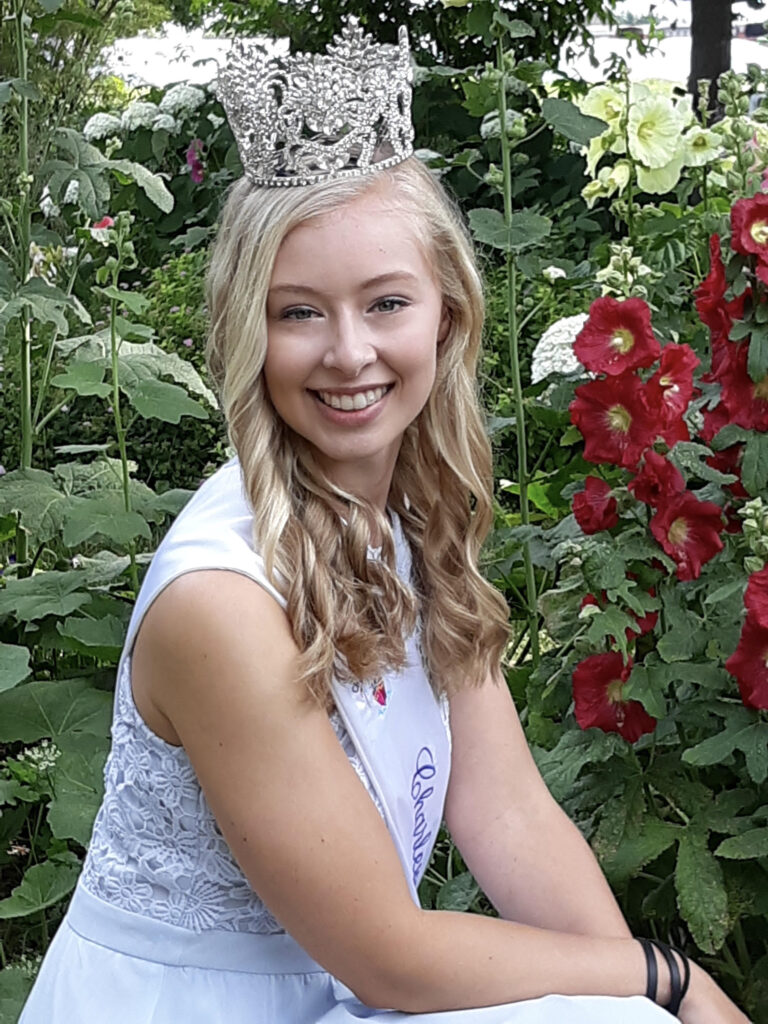 Miss Charlevoix Venetian 2019, Julia Sape, is the 19 year old daughter of Mark and Heather Sape. Julia recently completed her Associate of Arts degree and graduated, with honors, from North Central Michigan College. This fall she will be attending Oakland University to complete her Bachelor's degree and Master's degree in Accounting and Business. She is currently employed at Charlevoix Ace Hardware. She has loved representing Charlevoix at various festivals and events this past year. While she is heartbroken over the cancellation of Venetian 2020, she is extremely honored and excited to continue her reign as Miss Charlevoix. She is looking forward to upcoming events and Venetian 2021. She can't wait to meet her 2021 Venetian Court and fulfill her Queen duties.