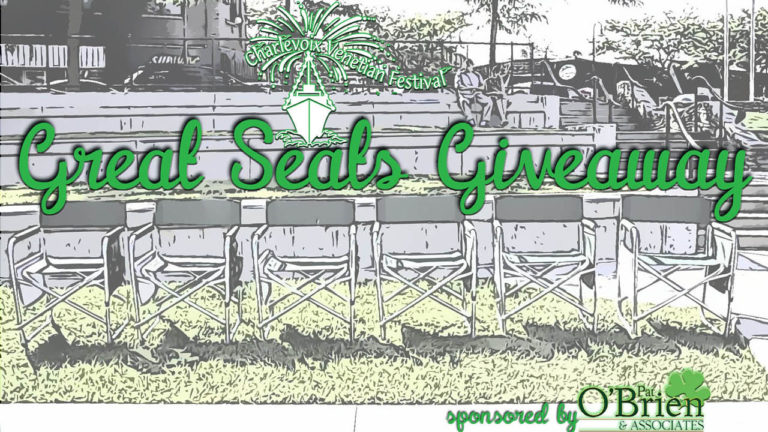 WHAT?
Two rounds of giveaway drawings will take place during Venetian week. Two lucky winners will emerge for each of the evening concerts taking place on Wednesday, Thursday, Friday and Saturday of Venetian week. The winners will score Great Seats in a reserved seating area for the lucky winner and approximately 11 of their chosen guests.
WHEN?
Giveaway drawings for Great Seats will first take place on Tuesday morning, July 23rd at 10:00a.m., for the Wednesday/July 24th and the Thursday/July 25th evening concerts. The Tuesday drawings will be held on the Odmark Pavilion mainstage, and will be streamed live on the Venetian social sites.

A second round of giveaway drawings will be held on Wednesday/July 24th for the Friday/July 26th and the Saturday/July 27th evening concerts.
The Wednesday night drawings will also be held on the Odmark Pavilion mainstage, during intermission prior
to the performance of the Gin Blossoms.
WHO?
To be eligible to win Great Seats, you must be registered by midnight on Sunday/July 21st .
Click the button below to register.
WHERE?
Great Seats will be awarded within a reserved seating area for approximately 12, on one of the Odmark Pavilion/East Park seating tiers, for the Venetian concert taking place that evening.
WHY?
Venetian not only loves to throw a great party, it also wishes to thank its social media following with an opportunity
to win Great Seats.
Sign up now for the opportunity to win Great Seats. Once registered, your name will remain in each giveaway drawing, unless you are already a lucky winner. Although you do not need to be present to win, the only notification of your winning voucher will be an e-mail notice to you.
Drawing winners must stay on their toes, because if they should snooze, they may lose. Great Seats must be claimed by each voucher winner no later than 4:30p.m. the day of the concert, through an e-mail to info@venetianfestival.com or by telephone confirmation through a live call to the Venetian staff at (231)547-3872.
The lucky winner or representative must also be physically present at their Great Seats in East Park no later than 7:00p.m. on the night of the concert. If the Great Seats are not claimed or if the winner or representative is not physically present, in a timely manner, the Great Seats will be forfeited.